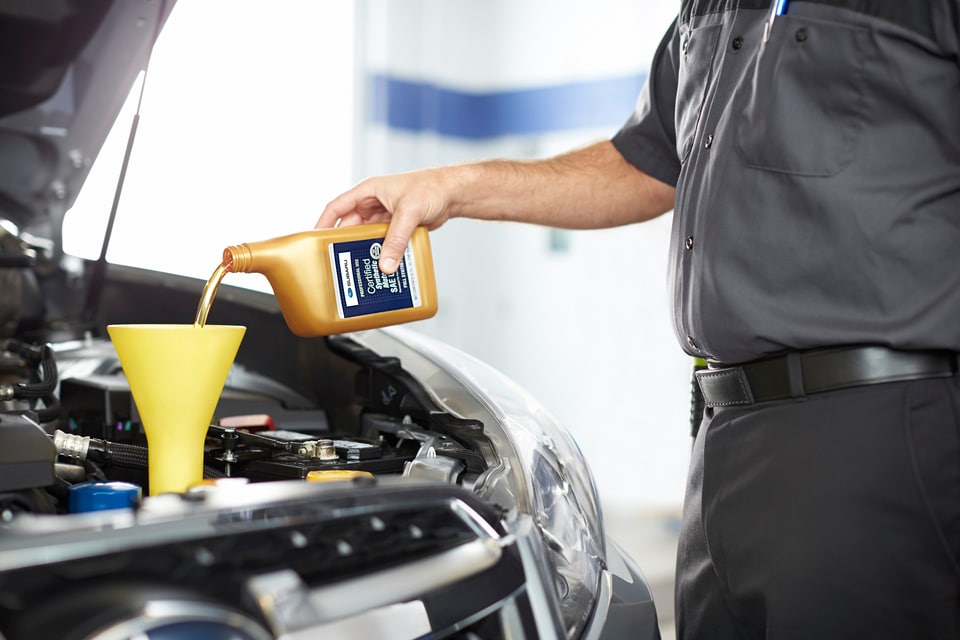 Get an Oil Change in Morgantown at Subaru of Morgantown
Everyone knows that oil changes are essential, but it's not always clear why and how you should address them. Oil changes are crucial for your engine's longevity and performance, and you will find that staying up to date with your oil change intervals is easier and less expensive than dealing with the issues that arise due to neglect.
Our service team is here to help you keep your vehicle in peak condition and avoid preventable damage. Learn more about the importance of oil changes and how to keep up with maintenance.
When Should I Change My Oil?
Most vehicles can travel between 5,000 and 7,000 miles before needing an oil change with engine technology and oil quality improvement. Some synthetic oils allow you to travel almost twice the distance before needing an oil change. We recommend that you check your owner's manual and consult with our service team to discover the best interval for you.
If you haven't been driving very much, you may need to change your oil by time intervals rather than distance. Even if you haven't driven your car at all, you should change your oil every six months to ensure a smooth driving experience.
How Do I Know If I Need an Oil Change?
Some of the red flags that indicate that you may need an oil change include:
Oil stains beneath your vehicle
Uneven idle, clattering noises, or rough performance
Oil indicator light in your instrument cluster
Gritty, dark brown, milky, or globby oil color or consistency when you check the dipstick
Get Your Oil Change with Us
We serve Brownfield, PA, Uniontown, PA, and Kingwood, WV, by offering speedy, precise, and affordable oil changes. By following factory standards and using high-quality oil, you can keep your engine in perfect health and increase its lifespan.
Contact our service team today to schedule a service appointment!